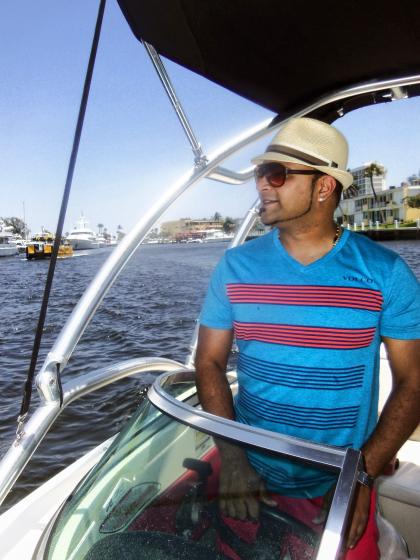 Lanash Latheef
Marketing Specialist / Communication Designer
Email
lanash@quadcompanies.com
Lanash Latheef is a South Florida based independent graphic designer, current media & arts school student, and entrepreneur from the young age of 20. Lanash has developed everything from logos, posters, catalogs, and product packaging to websites, building signage, and semi-trailer wraps for clients throughout the U.S. and internationally. He is a critical thinker who regularly analyzes the successes and failures of current marketing and social media strategies, both in corporate America and popular culture, and implements those ideas into his own work.
Always working on multiple projects, if he's not designing a site or a logo for a client, he's creating a new design project for himself or re-designing a current site. From hip artist, to professional streamline, his creativeness seeks the diverse audience of the web and its many impressionists to exhibit his range of design capabilities.
Lanash was born and raised in Dubai, U.A.E where he resided for 18 years. He moved with his family to sunny Boca Raton, Florida in 2001. He loves to travel and has had the pleasure of exploring 7 states of the USA and 9 other countries. Lanash loves his career and is passionate about our company.